March SPECIAL
DL.ART store
-
Intimate Bundle
***********************************************************************************
CLICK HERE
for the DL.ART care package
***********************************************************************************
CLICK HERE
for the RAK
CLICK HERE
for DL.ART Thankful Thursday #199 Challenge "GREEN" (and you can always substitute with a thank you card)
CLICK HERE
for the DL.ART March LINKY CHALLENGE
Welcome to the DL.ART MARCH linky challenge.
Wow !! those first two months went pretty quickly, what do you think?
We have had an abundance of rain this last month, much needed, but now we need a break so it can soak in. Hopefully we won't be on water rationing this year.
Before we go on to the challenge I need to tell you I am releasing a new bundle this month and each Design team member is showing you how they used it. I had so much fun making this one and I love it!!! I hope you will love it also.
It is called the Intimate Bundle
On to the challenge: always anything goes with The monthly linky
I used every element in the bundle, I did not use everything up, but everything that is in the bundle is on this card. There is a lot in this bundle
The intimate bundle crinkle ribbon and a hand made flower to match along with some 8 ply 100% cotton twine.
Pink and white twine along with the black lace 3/4" wide and double sided premium quality satin ribbon
The font Love is from AG Elegant embellishments 2
Please stop by my Team's blogs and send them some bloggy love, Aren't they amazing?
Mini intimate bundle !!!


The intimate bundle
all for $10.25
What you will receive:
5 yards of the intimate (gorgeous) crinkle ribbon.
2 yards- 3/4" inch black lace
2 yards- 3/8" double faced premium quality satin ribbon
5 yards-8 ply white 100% cotton twine
5 yards-4 ply pink and white twine
and 2 handmade Intimate flowers
This is a really pretty bundle
Vintage Christmas bundle
Traditional Christmas bundle
The Rainbow Bundle $7.79 or a mini bundle for $4.69
3 yards of each color for a total of 18 yards
mini bundle is 1 1/2 yards of each color for a total of 9 yards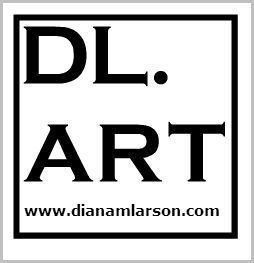 challenges:
$5.00
with any 50.00 qualifying purchase
Have a blessed day, Diana
To be eligible for the prize
Be a Follower
1 entry per day
No stacking
Please link to the post, not to the blog
leave a comment