CLICK HERE
for the DL.ART NOVEMBER 2018 LINKY CHALLENGE
DL.ART store
DLART
-
Happy Thursday Everyone,
Welcome to
DL.ART Thankful Thursday
Challenge #237
"Always Thankful"
Before I begin with the challenge. I want to let you know what the changes are.
To begin, the Themed challenges will now start on the first Thursday of the month and end on the last Thursday of the month. There will only be one DL.ART THANKFUL THURSDAY CHALLENGE a month.
Every other month the challenge theme will be "
Always Thankful
" and on the others months it will have a "
different theme"
The themes will be posted in the tab bar above so you will know ahead of time what they are. You can enter 2x per week
There will still be a
DL.ART Monthly linky challenge
with Anything goes, starting on the first day of the month and ending on the last. You can enter 1 x per day
The DSP is AC Paris, the die is A Big Thank you from
CTMH
. With a die like this you can make a quick easy card that is fab, Don't you just love it.
****************************************************
With Thanksgiving and Christmas around the corner this would be a great time to get on the Christmas Crinkle ribbon Bundle and the Thanksgiving and Christmas Flair buttons.
I have many sets to choose from.
Click here to see Vintage Christmas Bundle
The Tradition Christmas Bundle:
Click Here
I also have a new bundle the
Magical Bundle
. The colors are based on the charters Mickey Mouse and Alice in wonderland. You will receive 3 yards of 5 colors for a total of 15 yards. Black, red, yellow, blue and white.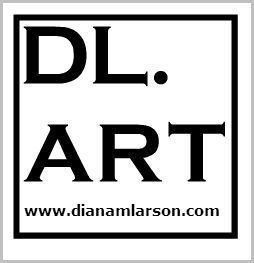 Prize
Paper & Twine
The challenge will run from October 4 , 2018, 9:00 am PST until
October 25, 2018 11:55 pm
This is a three week long challenge


$6.00
Yes you can get this cool stamp set for $5.00, regular 18.95
If you would like to know how ask me.


If you have a qualifying purchase you can get the November stamp of the month for 70% off and it is a wonderful stamp for Thanksgiving and any type of thank you card.
Check out the clearance section- lots of great deals


Have a blessed day Diana