CLICK HERE
for the DL.ART THANKFUL THURSDAY challenge #237 "ALWAYS THANKFUL"
DL.ART store
-
DLART
Welcome to the DL.ART NOVEMBER 2018 Linky Challenge.
Always anything goes on the monthly challenge...
I had a request to make some house warming cards so I made a few just so there would be some choices, this was one of them. It is a fun easy card to the DSP actually did most of the work.
For my project I used close to my heart products the paper and the stamp set is Central park. I also used versa mark onyx black ink for the the house that is popped up with foam tape
I hope you have fun entering this challenge and I hope to see you every day.
Onto the challenge: always anything goes with The monthly linky.
********************************
The challenge runs from November 1, 2018 through November 30, 2018
11:55 pm PST
With any $50. purchase- from my
www.dianalarson.ctmh.com
store
you will receive from me
1. FREE-- A card made by me, sent separately from the "Seasonal Trees" stamp set (S1811) (card value $5.00) and
2. Petite perks stamp ($3.95 value)(sent from me with #1)
with a qualifying purchase ($50.) you may purchase the Stamp of the month for $5.00 an ($18.95 value)
Yes you can get this cool stamp set for
$5.00
, regular 18.95
If you would like to know how ask me.
Check out the clearance section- great deals on great products galore
https://dianalarson.closetomyheart.com/Retail/Products.aspx?CatalogID=159
*********************************************************************************
With Thanksgiving and Christmas around the corner this would be a great time to get on the Christmas Crinkle ribbon Bundle and the Thanksgiving and Christmas Flair buttons.
I have many sets to choose from.
Click here to see Vintage Christmas Bundle
The Tradition Christmas Bundle:
Click Here
I also have a new bundle the
Magical Bundle
. The colors are based on the charters Mickey Mouse and Alice in wonderland. You will receive 3 yards of 5 colors for a total of 15 yards. Black, red, yellow, blue and white.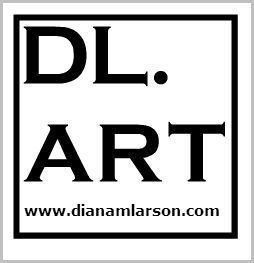 Have a blessed day, Diana
To be eligible for the prize
Be a Follower
1 entry per day
NO back linking= meaning no linking a project that was posted before the linky challenge began
Please link to the post, not to the blog
leave a comment