CLICK HERE
for the DL.ART 6th Annual Elf Antics linky party-Day 1
make sure to check out all 12 days of posting it was a fun 12 days linky ends tonight.
CLICK HERE
for the DL.ART NOVEMBER 2018 LINKY CHALLENGE
DL.ART store
DLART
-
Happy Thursday Everyone,
Welcome to week 3 of the
DL.ART Thankful Thursday
Challenge #238
"Christmas"
Happy Thursday Everyone,
Can you believe there is only 5 more days until Christmas?
A reminder on the changes for the challenges-
To begin, the Themed challenges will now start on the first Thursday of the month and end on the last Thursday of the month. There will only be one DL.ART THANKFUL THURSDAY CHALLENGE a month.
Every other month the challenge theme will be "
Always Thankful
" and on the others months it will have a "
different theme"
The themes will be posted in the tab bar above so you will know ahead of time what they are. You can enter 2x per week
There will still be a
DL.ART Monthly linky challenge
with Anything goes, starting on the first day of the month and ending on the last. You can enter 1 x per day.
Snowglobe card!! Fun plaid AG papers and elements.
This was a fun one to make I used G45 papers and AG dies and a sequin in the middle of the die cut ribbon. I chose not to put a sentiment on it I did not want to take away from the design.
****************************************************
With Christmas around the corner this would be a great time to get some the Christmas Crinkle ribbon Bundle and Christmas Flair buttons.
I have many sets to choose from.
Click here to see Vintage Christmas Bundle
The Tradition Christmas Bundle:
Click Here
I also have a new bundle the
Magical Bundle
. The colors are based on the charters Mickey Mouse and Alice in wonderland. You will receive 3 yards of 5 colors for a total of 15 yards. Black, red, yellow, blue and white.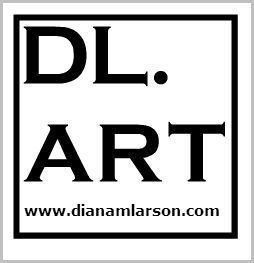 Prize
Paper & Twine
The challenge will run from October 4 , 2018, 9:00 am PST until
October 25, 2018 11:55 pm
This is a three week long challenge


$6.00
Yes you can get this cool stamp set for $5.00, regular 18.95
If you would like to know how ask me. "Candy cane alphabet" is only available until November 30, 2018


If you have a qualifying purchase you can get the December stamp of the month for 70% off and it is a wonderful stamp for anytime and any type of thank you card.
Check out the clearance section- lots of great deals


https://dianalarson.closetomyheart.com/Retail/Products.aspx?CatalogID=159
The paradise fire has been pretty devastating to so many. Paradise is a little over 200 miles north of us, the fire should be contained in another week. How sad it is over 153,000 acres burned, 88 deaths and 200 people still missing and 13,954 of homes burned and lots of animals found wandering and rescued and needing to be adopted the animal shelter in Butte county SPCA is full and Monterey SPCA has offered to help
I made this set of 24 rescue dog pins they are 1" the whole set is $20.00 plus shipping and I will donate $15.00 of each sale to Butte county SPCA until December 30
These will only be shipping in the USA If you are from another country and you would like to help, let me know and I will post some updated info
Have a blessed day Diana